Skip to Content
We're a Family-Run Business with an Emphasis on Service
Named after our owner's two nieces, Kate & Jo's Coffee Co. is a family-owned business serving Los Angeles, Ventura, and Tulare Counties. We thoroughly enjoy delivering refreshments to our clients. In the past, we've driven our truck to film sets to provide hot and cold drinks to actors and crew members and catered charity events with large guest lists. To fill your order, we only need an estimate of how many people you expect and the details of when you'll need our coffee truck! We'll take care of the rest!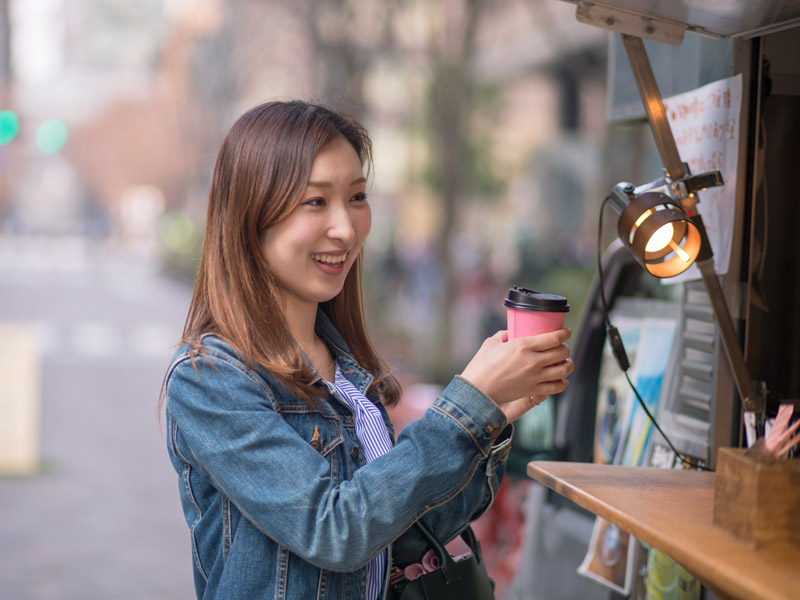 24/7 Coffee and Tea Delivery
We can accommodate clients with unique needs. For instance, we've brought our truck to film sets in the middle of the night. During long shooting nights, we know crew and actors might need a pick-me-up. We want to provide it. No matter the hour, you can count on Kate & Jo's Coffee Co. to deliver a host of hot and cold options, including macchiatos and cappuccinos, tea, blended drinks, smoothies, and more. We have a comprehensive menu because we know there are so many unique people in this world! We provide:
Premium Roasts and Teas
Friendly and Accommodating Service
Creative Blended Drinks
Hot and Cold Options
Contact Us Today to Schedule Service!
Kate & Jo's Coffee Co. has over ten years of experience delivering refreshments throughout the region. Our mobile coffee store is chock full of delicious, high-quality coffees and teas. Quality is as important to us as customer service and flexibility! There's a noticeable difference between mediocre coffee and out-of-this-world coffee, and we promise to deliver the latter! Whether you want to treat a small office of 20 or need to accommodate a large staff of 200, we can help. We're committed to following through on our promise of quality coffee and tea, outstanding customer service, and convenience!
Ten Years of Experience Serving Specialty Coffee